10 Affordable News Monitoring Tools to Keep You in the Know
October 9, 2019 ・ 5 min read
News monitoring tools are becoming more and more popular as the volume of online information produced daily grows. It's hard to keep up. As we all struggle with information overload on a daily basis, it's harder to filter and access valuable information. News monitoring tools can save your time and help track topics of your interest with surgical precision and timing. They're great for PR, research, or brand reputation monitoring.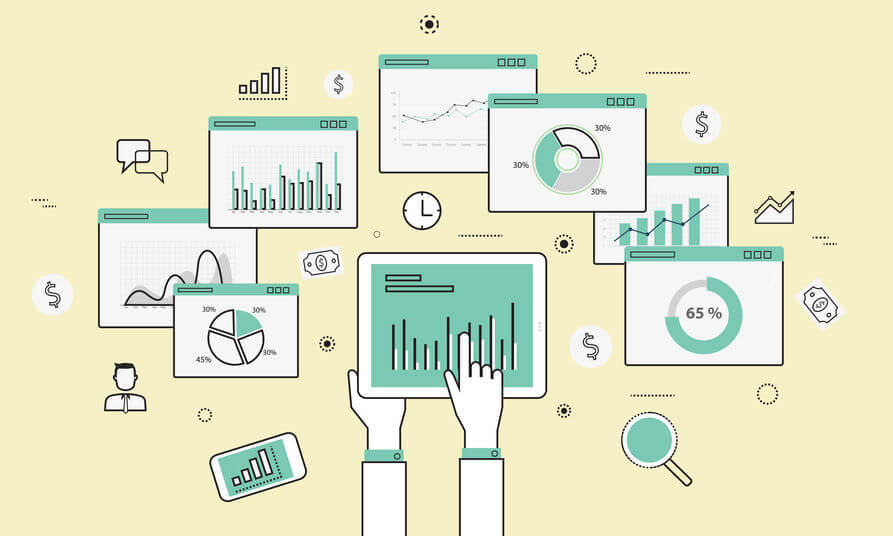 News monitoring tools track keywords connected to the topics that matter for you and aggregate all online content that mentions your keywords. They find these pieces of content in real time.
When it comes to sources news monitoring tools scan, they usually include:
Websites
News sites
Blogs
Discussion forums
Review sites
Social networks
Some news monitoring services offer clipping service. The tools look for mentions across traditional news coverage, such as radio stations, television, and newspapers.
We gathered media monitoring services with the highest coverage on the market, so everyone can find a solution that fit their needs.
Here are ten best news monitoring tools:
---
Brand24
Brand24 is one of the leading media monitoring services for PR pros out there.
Easy to use, used by companies of all sizes, it's been battle tested both by large brands like IKEA and small companies alike. The sources Brand24 monitors include:
Online news sources
Social media platforms
Review sites
Blogs
Video platforms
Podcasts
Discussion forums
Newsletters
Other publicly available sources
Apart from online and social media monitoring in real time, Brand24 offers a handful of data and analytics about collected mentions:
Their social and non-social reach
Sentiment analysis
Comparisons
Influential authors
Hashtag analytics
Most active sites profiles
Context of discussion
Popular hashtags
Importantly, Brand24 has a few convenient ways to keep you notified about the topics you monitor:
Daily and weekly reports on email
Storm Alerts on email are sent when sudden changes in metrics happen
Slack notifications arrive directly to one of your Slack channels
Push notifications from mobile app
Once you set them up, there's no need to use the media monitoring tool as all mentions come to you.
When it comes to affordable news monitoring services, Brand24 offers a wide media coverage and robust analytics for a reasonable price.
Price: Free trial, prices start at $49
---
Brandwatch
Brandwatch is probably the biggest news tracking tool here. It's a huge social media monitoring tool companies use to analyze the online presence of their brand.
Among many features, Brandwatch offers typical news monitoring:
Keyword monitoring
Rules
Sentiment analysis
Categories
Context of discussion
Apart from reputation management, Brandwatch is also a good choice if you're interested in consumer insights. The tool has a unique AI platform that digs deep into insights collected in mentions.
Prices: Starting at $800
---
Hootsuite
Hootsuite is another social media monitoring service that has been on the market for a long time now.
At a first glance, it looks like a social media scheduling tool, but there's more to it. Hootsuite is great for monitoring various news sources.
It's a powerful tool with lots of features ranging from social media scheduling, social media analytics to monitoring, and more. Another cool thing about it is that you can integrate it with many other tools.
Price: Starting at $19
---
Sprout Social
Sprout Social is one of these news tracking tools that is a good fit for small businesses, agencies, and enterprises alike. The tool is mostly a social media management tool, but some features make it great for online news monitoring as well.
Sprout Social's social listening platform is rich in features that go beyond news monitoring and into in-depth analytics:
Audience analysis
Customer feedback
Consumer research
Influencer recognition
Sentiment research
Campaign analytics
Competitor comparison
Trend identification
Price: Starting at $99
---
Cision Communications Cloud
Cision Communications Cloud is an all-in-one news monitoring tool that covers both digital and traditional media sources.
Cision Communications Cloud makes it easy to collect media mentions from news articles, radio broadcast, or online media.
Cision Communications Cloud offers other features that might be useful for PR professionals:
Relationship Management: The tool offers an influencer database that allows outreach and improves establishing PR relations
Audiences & Attribution: Cision Communications Cloud helps you analyze whether or not your PR campaigns reach your target audience
Analysis and reporting: The tool has some great reporting features so that users can easily build the story around data and draw insights
Price: Contact sales
---
Meltwater
It's another news monitoring tool that covers traditional and digital media. Meltwater tracks online news, social media platforms, print media, broadcasts, and podcasts. Apart from media monitoring service, Meltwater offers comprehensive media analysis:
Customizable dashboards to share results with other stakeholders
AI-powered reporting
Translations
Social measurement
Sentiment scoring
Influencer identification
Meltwater simplifies real-time data monitoring with revamped tool | PR Week
Price: Not provided
---
SentiOne
It's a social listening and customer service automation tool that allow news monitoring across social media, portals, forums and blogs.
SentiOne offers also insights into various metrics connected to the online performance of the keywords you monitor: conversation volume, engagement, share of voice, sentiment analysis, influencer identification, and more.
Price: Starting at $229
---
TVEyes
Contrary to other tools, TVEyes is able to do news monitoring only in traditional media. The platform allows users to monitor, report, analyze, and archive news from the biggest international markets.
The tool has been highly appreciated by the United States Department of Defence as their sole provider of their news monitoring.
Price: Contact sales
---
Critical Mention
Critical Mention is another news monitoring tool which covers TV, radio, social media, news sites, and the Internet. The monitoring service supports broadcast monitoring, online news monitoring, and social media monitoring, too.
It has been praised for quick and easy access to monitored news. Critical Mention makes it easy to share the most critical online news with your team.
Price: Contact sales
---
Mention
With Mention, brands and businesses can do news monitoring on the web and in social media. You can set up advanced notifications based on a multitude of filters.
Apart monitoring, Mention also provides analytics brands can use to measure opinions, identify influencers, and generate reports about their online presence.
Meltwater is famous for its customer support.
Price: Starting at $25
How to track news coverage?
Before you decide on news monitoring tool, you should assess your needs.
Ask yourself — what news sources do you want to monitor? Do you want to focus on online content? Or will print sources suffice? Will your clients need customised reports? Alerts?
Another aspect of news monitoring you should take into account is the goal you want to achieve? Do you want to monitor specific topic or brand? Or do you want to track your competitors?